Amin Y. Ayoub, DDS, DICOI, FAGD
Union Dental Center
Rutherford Cosmetic and Implant Dentistry

Take a Tour of Our Rutherford, NJ Dental Office
Enjoy a photo tour of our Rutherford, NJ dental office below!
Union Dental Center, PC
Amin Y. Ayoub, DDS, DICOI, FAGD
360 Union Avenue
Rutherford, NJ 07070
Phone: 201-531-8887
Fill out the contact form below and we will respond as soon as possible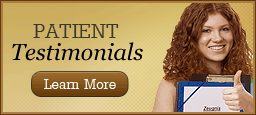 General Dental Procedures
Cosmetic Dentistry
Advanced Dentistry
Dr. Amin Y. Ayoub, a Rutherford, NJ cosmetic dentist, serves East Rutherford, Lyndhurst and the surrounding areas. Dr. Ayoub specializes in cosmetic, implant and all faces of dentistry. Call 201-531-8887 to schedule an appointment.
Amin Y. Ayoub, DDS, DICOI, FAGD
Rutherford Cosmetic and Implant Dentistry