Amin Y. Ayoub, DDS, DICOI, FAGD
Union Dental Center
Rutherford Cosmetic and Implant Dentistry

Please download, print, and fill out the forms below to expedite the patient registration process.
Union Dental Center, PC
Amin Y. Ayoub, DDS, DICOI, FAGD
360 Union Avenue
Rutherford, NJ 07070
Phone: 201-531-8887
Fill out the contact form below and we will respond as soon as possible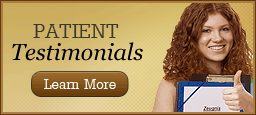 General Dental Procedures
Cosmetic Dentistry
Advanced Dentistry
Dr. Amin Y. Ayoub, a Rutherford, NJ cosmetic dentist, serves East Rutherford, Lyndhurst and the surrounding areas. Dr. Ayoub specializes in cosmetic, implant and all faces of dentistry. Call 201-531-8887 to schedule an appointment.
Amin Y. Ayoub, DDS, DICOI, FAGD
Rutherford Cosmetic and Implant Dentistry